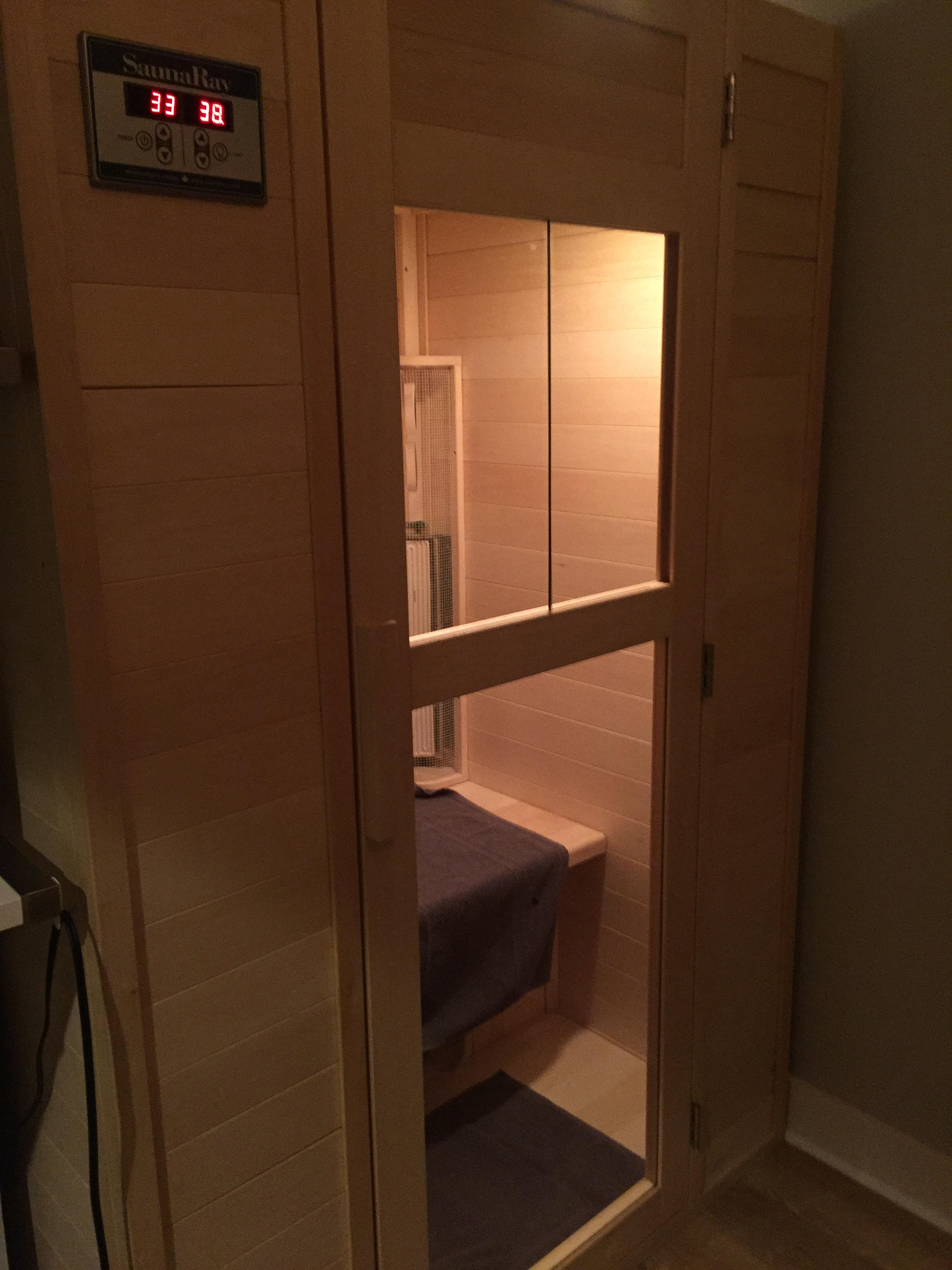 We are proud to announce that we are now offering sessions in our new SaunaRay
Infrared Sauna!
Infrared saunas have been shown to help with:
Weight loss (up to 700 calories in just 30 min!)
Detoxification
Chronic pain
Arthritis
Stress
Sports Injuries
Skin conditions such as psoriasis, eczema, acne
Poor circulation – including varicose veins
Sciatica
Menopause
PMS
Pneumonia
Wound healing (including burns, stretch marks, scars)
Diabetes
Cellulite
Heart disease – high blood pressure, arteriosclerosis
Passive cardiovascular conditioning
Fibromyalgia
Asthma
Heavy metal toxicity
Autism
Irritable bowel syndrome
Ask the receptionist for more information!
*Infrared sauna's may not be right for everyone. Consult your doctor before use of the sauna if you have preexisting medical conditions.