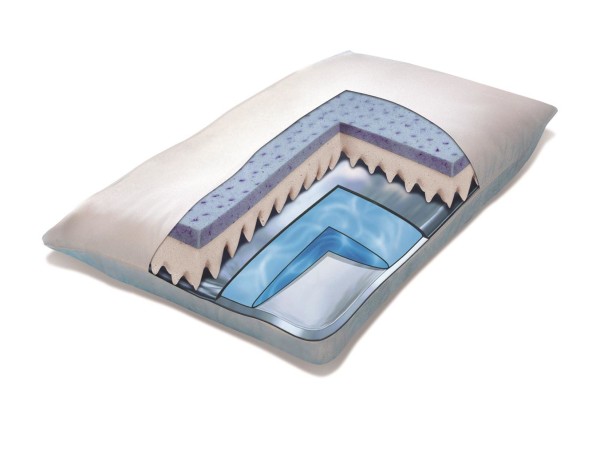 Did you sleep well last night? Do you wake up with neck stiffness and/or headaches? How many times a year do you change your pillows?
A goods night rest is essential for our daily functioning, vitality and overall productivity. Many of us struggle with either falling asleep or staying asleep. Your quality of sleep may be compromised by many factors, one of which may be the wrong pillow!
The Chiroflow Water Pillow is known to improve sleep quality, supports the neck and shoulders in any sleeping posture and moulds to the shape YOUR individual necks. The Chiroflow water pillow is available in two forms: The Original Fiber filled pillow OR the new Gel memory foam pillow.